Autumn Book Releases, New and Pending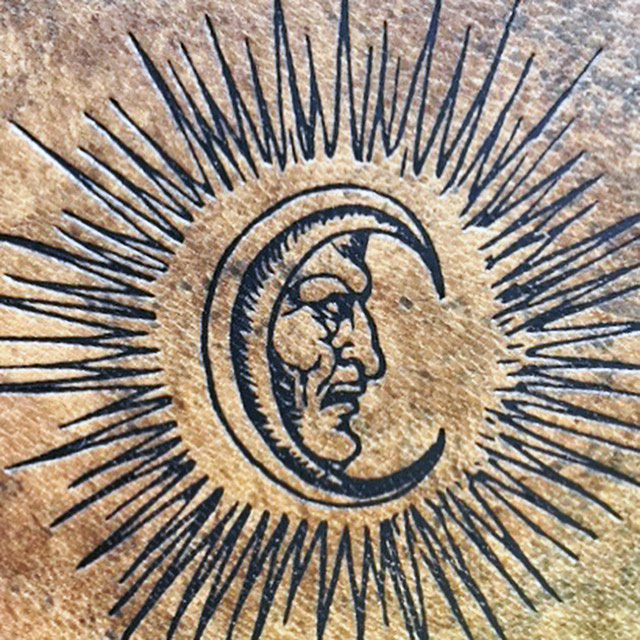 Our busy production schedule, complicated by a summer warehouse expansion in anticipation of the arrival of The Green Mysteries, is now achieving equilibrium. With several pending book releases, we will be closing out 2018 with a flurry of book release activity.
Most notably, The Green Mysteries has now been confirmed for a launch event in Oakland on Friday, December 7th. For those wishing to attend, details of this event will be announced in our private email newsletter on Monday, October 15. The Green Mysteries standard and paperback editions will be arriving here on December 3 and shipping that same week. For all individual customers who have pre-ordered this book directly from Three Hands Press, an additional chapbook, entitled Woodwose Homily will be included as a free accompaniment, in appreciation for their patience on this title. Please note that this book will only be sent to customers who have placed orders directly through our website up until November 15, 2018.
Witch-Ikon, also long delayed, is set for a book launch in the United Kingdom. Please stay tuned for date, location and time. The book itself will be arriving November 20, and shipping happening in the following weeks. Planning for a concurrent launch in multiple locations in the USA is in the works.
Handbound deluxe editions for The Wicked Shall Decay (detail seen in image above), The Moribund Portal, and The Celestial Art are all due to be released over the next month, beginning with The Wicked Shall Decay on October 15.
Wyrd volume 4, usually planned for Autumnal Equinox, will be announced in mid-January 2019, at the time of release.
Please also check our book release calendar which has recently been updated, including dates for future titles that have not formally been announced, but soon will be. As this calendar will be updated regularly with new additions, please check back frequently.