Spring Updates 2014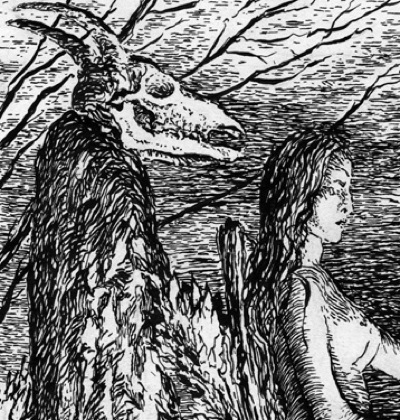 A fruitful spring to our readers!
In the coming weeks we will formally announce Hands of Apostasy, our witchcraft anthology edited by Michael Howard and Daniel A. Schulke. Featuring essays by 18 authors, its focus on historical and traditional witchcraft will be sure to please both scholars of witchcraft and practitioners alike. Included will be essays by Cecil Williamson, Jimmy Elwing, David Rankine, Lee Morgan, and Raven Grimassi, as well as a previously-unpublished article by Andrew Chumbley. The numerous original illustrations were executed by our own Timo Ketola, and add an eldritch fascination to the text.
36 Faces, Austin Coppock's book on the Decans, is now available for pre-order. Originating in Egypt, this astrological system of image-symbols for 10-degree divisions of the zodiac has long been used as an essential component of magic, even up to the present day by luminaries such as Aleister Crowley. Check out Austin's blog to read more about the magical applications of the Decanic image system.
In the final phases of production, the release of Gemma Gary's Wisht Waters will begin shipping May 26. We know that many of you are eager for this text, and we are grateful for your patience as we put the finishing touches on this release. As perhaps the most complete book treating the subject of water-magic, it will find a welcome home in the libraries of scholars of folklore and students of the occult sciences alike.
We recently announced a limited edition of T-shirts showcasing the artwork of James Dunk as reimagined by Patricia Cram. This garment was designed to showcase the distressed beauty of water-based ink, and its centerpiece is Dunk's striking rendition of Tartaros, the abyss of primeval chaos, here emblazoned with serpents and arranged around the terrible gaze. Normally reserved only for our book launches, a small quantity remains, and we are making these available to interested parties; contact us at books@threehandspress.com.