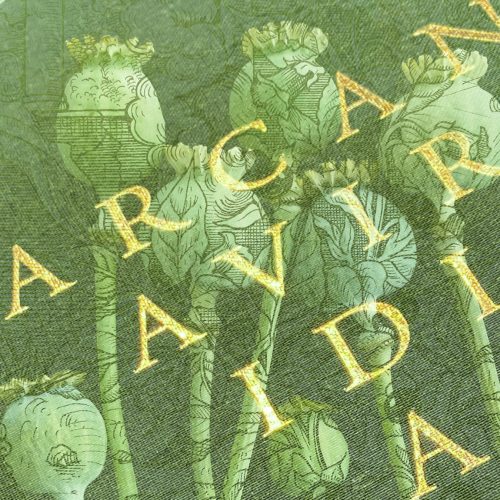 The following information is provided for customers regarding our newly-released title The Green Mysteries.
General Information on Fulfillment Shipping
Standard hardcover and softcover copies of The Green Mysteries arrived at Three Hands Press on March 21, 2023, and we commenced shipping on Monday, March 27. As of April 14th, 2023, we have mailed out approximately half of the pre-orders. We expect pre-order mailings to continue through the end of April.
Prior to shipping orders, we are contacting recipients via email to confirm correct mailing address. At that time, we can make arrangements for an alternate shipping date if you will be out of town, so that your book gets safely to you.
Any customer wishing a refund for a pre-order, who has not been provided one already, will be provided one.
All domestic (USA) orders are being upgraded to USPS Priority Mail at no extra charge, when shipped.
Those customers desiring extra copies will be placed on a waiting list, in the event we have remaining stock. If you cancelled your order previously, we can also add you to this list.
General Information on the Book
Some changes have been made to the specifications of the book since our initial announcement, please see details below.
Page Count: total page count is reduced to 476 pages from the initially announced 560. This is due the use of a more sparing layout which allowed a better look and binding technique, owing to the interior stock weight. No content was removed.
Illustration Count: the number of illustrations was increased to 302 over the initially announced 275.
As with page count, this is due to late changes made in the production process.
Additional Text: 'The Dream Book of Sylvanus', a section of text not initially announced, was added during one production delay.
Hand-Numbering: All 1500 copies of the hardcover edition will be hand-numbered.
All books that were pre-ordered directly from Three Hands Press will be signed by the author.
Fine Editions
The limited full leather editions of Deluxe, Special, and Editio Princeps editions are all sold out.
Fine editions are currently at the bindery and we anticipate them to begin ship out in late May, 2023. We will continue to update their progress on our updates page.
All fine editions will be signed by the author, as they were pre-orders.
Extra Copies
Once all pre-orders have shipped, if there are remaining hardcover or softcover editions in our stocks, we will offer them on our website on May 1, 2023, at the following prices:
Softcover: $89.95 ea
Standard Hardcover: $135.00 ea
Please note that these prices reflect an increase over initially advertised costs. This is due to added production and materials costs.