Sylvan Dread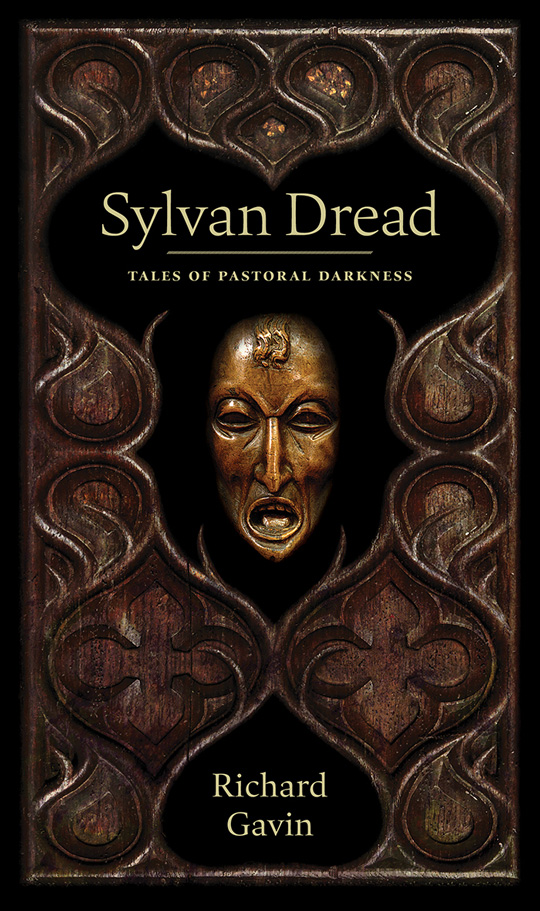 It is our profound pleasure to announce Sylvan Dread, the long-awaited collection of preternatural fiction from Richard Gavin for release in late June 2016. Three Hands Press readers will be familiar with Richard's work as co-editor and contributor to our own occult fiction anthology Penumbrae, but also his nonfiction esoteric and occult writings which have appeared in Clavis Journal and Starfire. Most recently, Richard has authored a book on Night Consciousness for Theion Press entitled The Benighted Path: Primeval Gnosis and the Monstrous Soul.
The twelve tales in Sylvan Dread examine the Sinister Pastoral, the transgressive power emergent from the landscape, the Forlorn Place, and the nightmare-inducing power of its concealed entic forms. Of this genre, the author has said:
"Too often human beings mistake the man-made environments that cloister them as being the world entire. But Nature was made neither by us nor for us. This primordial truth is one that many of my characters must grapple with in Sylvan Dread. The inversion of everyday preconceptions about life and death, materialism and the imaginal; the rush of the Hidden into the apparent; the sudden rending of the veil; these are what I consider to be the essential hallmarks of the Sinister Pastoral."
This quote is taken from a longer interview with the author that will soon be released in Volume 5 of our official prospectus Auspices. Sylvan Dread adds significant depth and adumbration to the oeuvre of one of the most important authors working in occult fiction today, and can be purchased here.