Happy New Year: 2016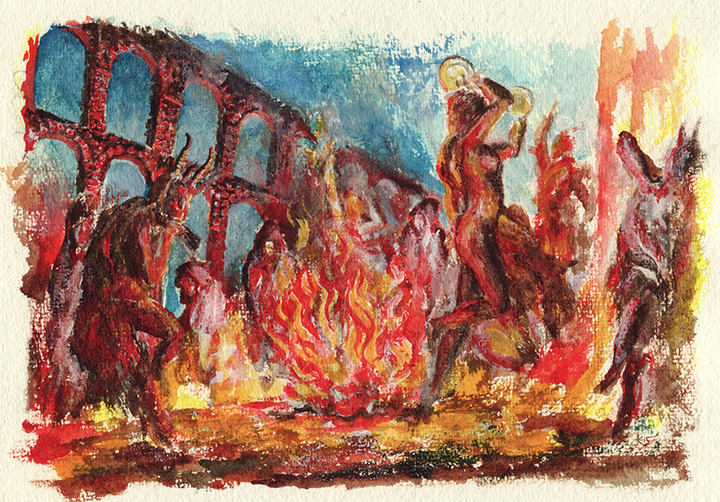 We wish our readers a happy and prosperous New Year. The original image for this year's holiday greeting was Timo Ketola's 'Saturnalia',seen above. Timo's work has appaeared in our books Tartaros by August Alm and Hands of Apostasy, our witchcraft anthology of 2014. Check out more of Timo's work at www.tentacula.org.
UPDATES ON TITLES IN PRESS: For those who ordered the deluxe and special edition of The Baron Citadel, we expect these out in med February. Due to holiday printing backlogs, A Rose Veiled in Black, the Babalon anthology, will be released in late February. Effigy, Martin Duffy's long-awaited book on magical images, idols, and poppets will be shipping on January 14.
SOME UPCOMING TITLES for 2016: Sharp Practice by Robert Fitzgerald; a new work by occult fiction author Richard Gavin,  and Opuscula Magica 3 by Andrew D. Chumbley. We will also announce Daniel A. Schulke's comprehensive book on occult herbalism, a 23-year endeavor which has been in active production since 2012.