Law of Contagion Monograph Series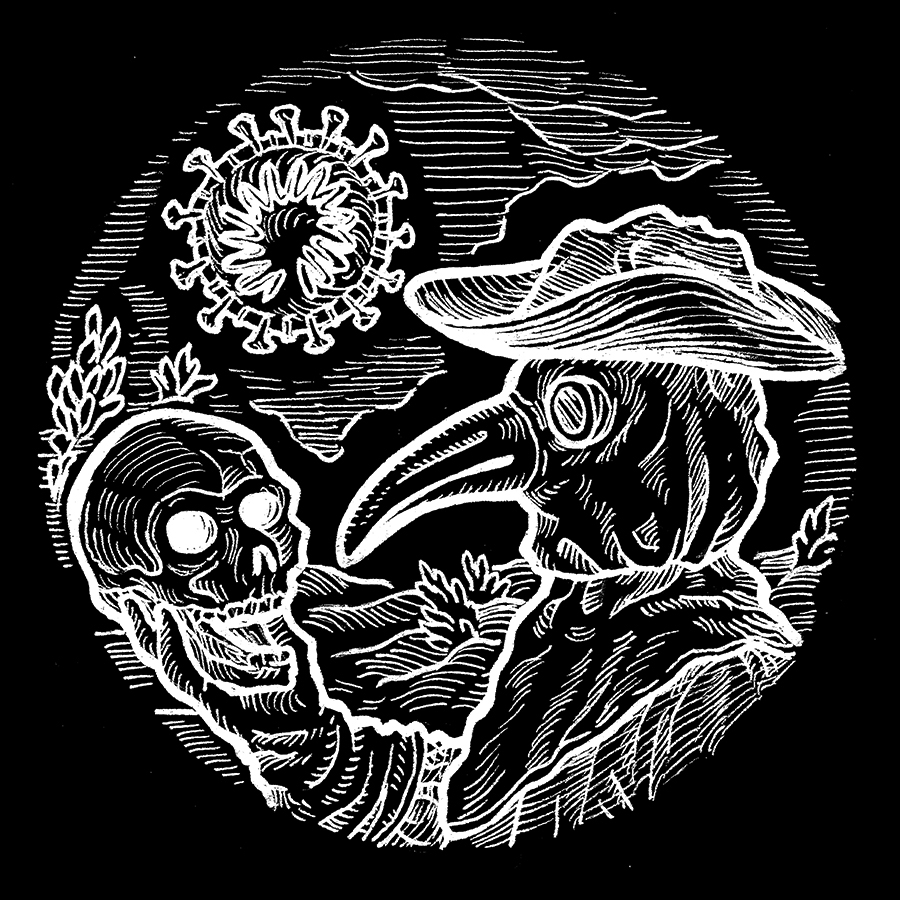 The Law of Contagion Monograph Series was instituted by Three Hands Press March 11, 2020 concurrent with the declaration of the SARS-CoV-2 pandemic by the World Health Organization. It was formed as a direct response to economic instability created by the pandemic, interruptions in the printing and binding industries, and imposition of travel restrictions. As a way of providing continuity to our publishing mission, as well as supporting the needs of our artists, writers, and customers, the monograph series is offered in an affordable limited edition in digital print, with hand-numbered copies of 500 or less per title. They are intended to supplement our larger, more expensive offset titles which require a greater investment of time and treasure to produce.
As a declaration of zeitgeist, Law of Contagion references the concepts of viral transmission as well as the eponymous principle operant in magic and sorcery which holds that a bond of power is shared between two entities which come into contact with one another. This law gives saintly relics their power, as well as curse-effigies, and water drawn from holy wells. It presupposes a kind of transmissibility or 'magical infection' capable of being passed from one person, spirit or thing to another.
In this time where we are witness to an upwelling of plague consciousness on a global scale, we at Three Hands Press understand the need for continuity of the magical logos. Such factors as social isolation and quarantine emphasize the eremitic, contemplative value of magical books, as well as give added opportunity for reflection. Three Hands Press wishes you good health, good sense, and good fortune, now and in all times of pestilence to come.
The first two titles in this series, RITES NECROMANTIC by Martin Duffy, and DREAM DIVINATION PLANTS by Corinne Boyer, are now available.