Coronavirus: Disruption and Preparedness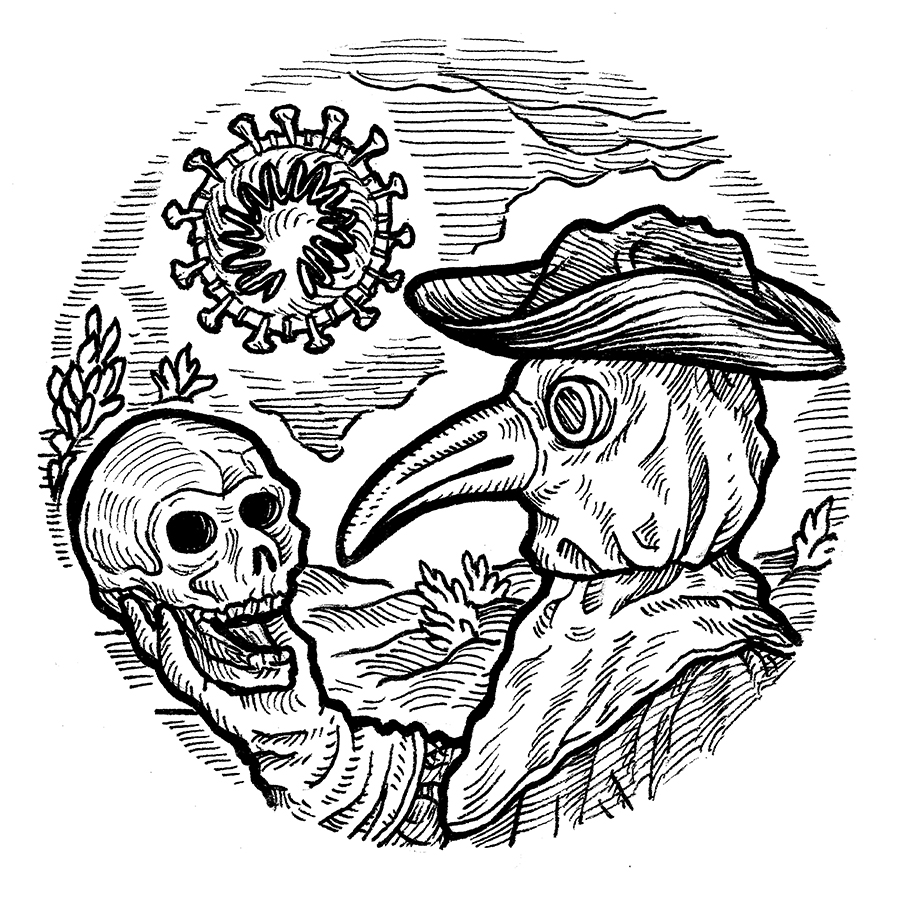 In response to the ongoing presence of SARS Coronavirus 2 (COVID-19), Three Hands Press offers the following statement to its customers. COVID-19 is a current global pandemic known for its virulence and persistence in the environment. Although there is a wide range of symptoms in infected persons, it is fatal in a small percentage of individuals (currently estimated at 3.4% by the World Health Organization). Persons in high risk groups include those over the age of 50 with underlying chronic disease (such as diabetes, hypertension, etc.). Additionally, the disease can be transmitted from person to person even when an infected person is asymptomatic.
Though various agencies track the progress of the disease, there are many unknowns and the official numbers given for infection and mortality rates should be considered in flux. Although at the present time the global spread of the disease has not been declared pandemic, many epidemiological models predict it will. As a result of the scope of the threat, as well as containment and mitigation response, COVID-19 has caused disruption to government, business and daily life.
During this time of uncertainty, Three Hands Press can assure its customers of our own good health and continuity of operations, despite restrictions to travel, closure of some businesses, and cancellation of events in areas where cases of coronavirus are more widespread. Although it is possible that our operations may be subject to delays in both production (temporary factory closures) and interruption of services such as postal mail, at the present time we are not experiencing, nor do we anticipate, either. We do not plan any public events until it has been clearly established that the rate of transmissibility has begun to drop.
In direct consultation with our Physician-Nurse Team, we provide the following information for our customers concerning best practices for health and safety during this time of uncertainty.
Wash hands frequently for at least 20 seconds with soap and water. If soap and water are not readily available, use a hand sanitizer with at least 60% alcohol as a secondary protocol. Wash hands before eating/drinking and before touching your face. Additionally, wash your hands immediately upon returning home to lessen impacts of possible community exposure.
Clean faucets, doorknobs, cell phones, computers frequently with disinfecting wipes/cleanser.
Use a tissue when you sneeze/cough, then throw away the tissue.
Stay at home if you are sick. Avoid others if they are sick where possible.
Avoid touching your face (eyes, nose, and mouth especially). This is an easy route of ingress for a virus.
Persons in high risk groups should consider staying at home as much as possible to avoid community exposure.
As recent research from the front lines has revealed, some persons infected with COVID-19 have also tested positive for strains of influenza virus, a coinfection which decreases chances of survivability. Thus it is recommended that one be up to date on current flu vaccine.
Practice "social distancing", generally avoiding public transportation, conferences, and other situations where large numbers of people are gathered together in close proximity. This assists in breaking potential chains of human transmission.
Additionally, we caution vigilance against false information, pathogen denial, and fearmongering in the unregulated medium of the internet. Seek current and specific information from your local health department and your physician.
We thank our customers for their support and wish them good health and safety during this time.
Three Hands Press