Three Hands Press signs Amodali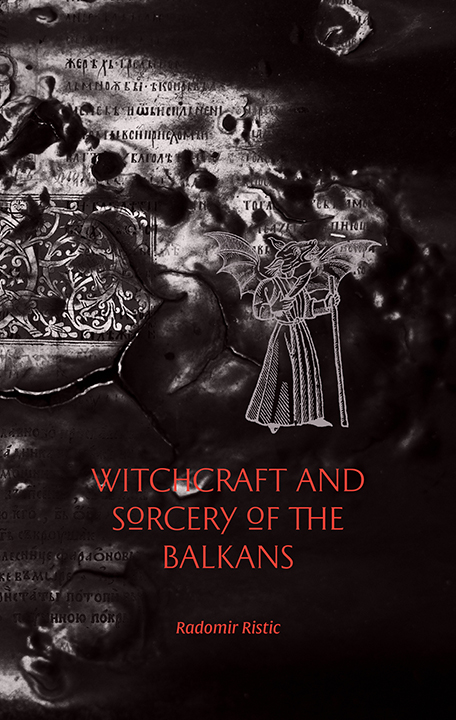 In the name of the venerable St. John the Baptist, we herald the approach of Summer with the announcement of Radomir Ristic's Witchcraft and Sorcery of the Balkans for a release in July. This long-awaited book is packed with obscure information on witch lore and magic of the Balkan areas of Serbia, Croatia, Bosnia-Herzegovina, Macedonia and Bulgaria. Containing a number of illustrations, the book has a special 8-page color section on heavy stock.
Leather copies of Penumbrae, our occult fiction anthology published in April, are in the final stages of binding this week and will be shipped June 17. This very special edition, which is now sold out, has had a number of additional refinements to the binding, and represents a new aesthetic direction of our book designs, in collaboration with The Key Printing and Binding of Oakland.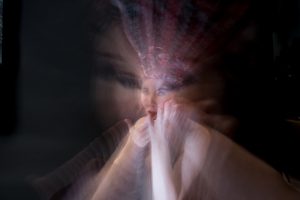 Those in our readership anticipating announcement of the book The Marks of Teth by Amodali are advised to read her new essay The Magical and Erotic Phenomenology of Ritual Performance within the Babalon Current. The article gives a glimpse of the wyrd informing Amodali's upcoming book, the distillation of many years of practical work within the acana of the Babalon Current. The author is pictured here in a recent image by Anima Nocturna.
This past Spring Three Hands Press incepted the limited edition prospectus Auspices, a full colour bulletin featuring images, essays, special offers and news about upcoming releases. Free with every order shipped, the stock of Volume I is now entirely exhausted. Volume 2, featuring a curious traditional ritual of Serbian witchcraft translated by Radomir Ristic, and an interview with Raven Ebner, will be released June 25th. Raven's phantasmagoric art, which will be featured in Martin Duffy's upcoming book on Image Magic, will be exhibited at the 7th annual Esoteric Book Conference, held in Seattle this September 26th and 27th.