Announcements at the Approach of First Harvest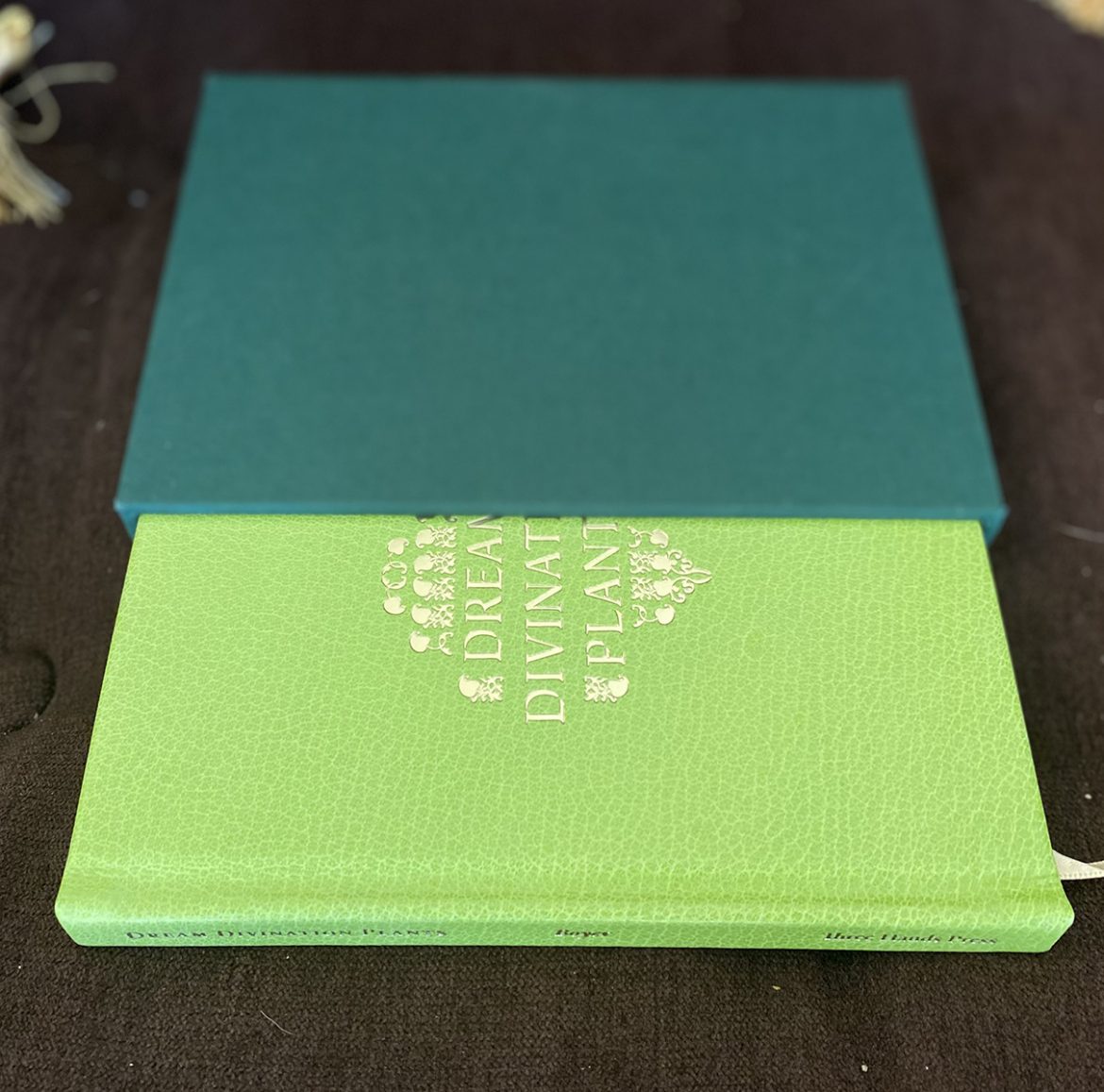 Deluxe Editions of Corine Boyer's Dream Divination Plants have arrived. Bound in full moss-green goatskin, the edition is limited to 16 copies in total and will certainly sell out quickly. This rare edition may be ordered here. Updates on outstanding deluxe editions of The Language of Birds and The Witch's Cabinet, as well as The Green Mysteries, as well will be posted next week.
Three Hands Press celebrates the conclusion of the month of July by welcoming Júlia Carreras-Tort to our family of authors. Known for her work on the folk magic and witchcraft of the Pyrenees mountains, the first of Júlia's written works will appear in the forthcoming Wyrd Vol. 6. We are honored to collaborate with her, and look forward to the fascination her work is sure to generate.