Clavis 4 Book Launch, November 20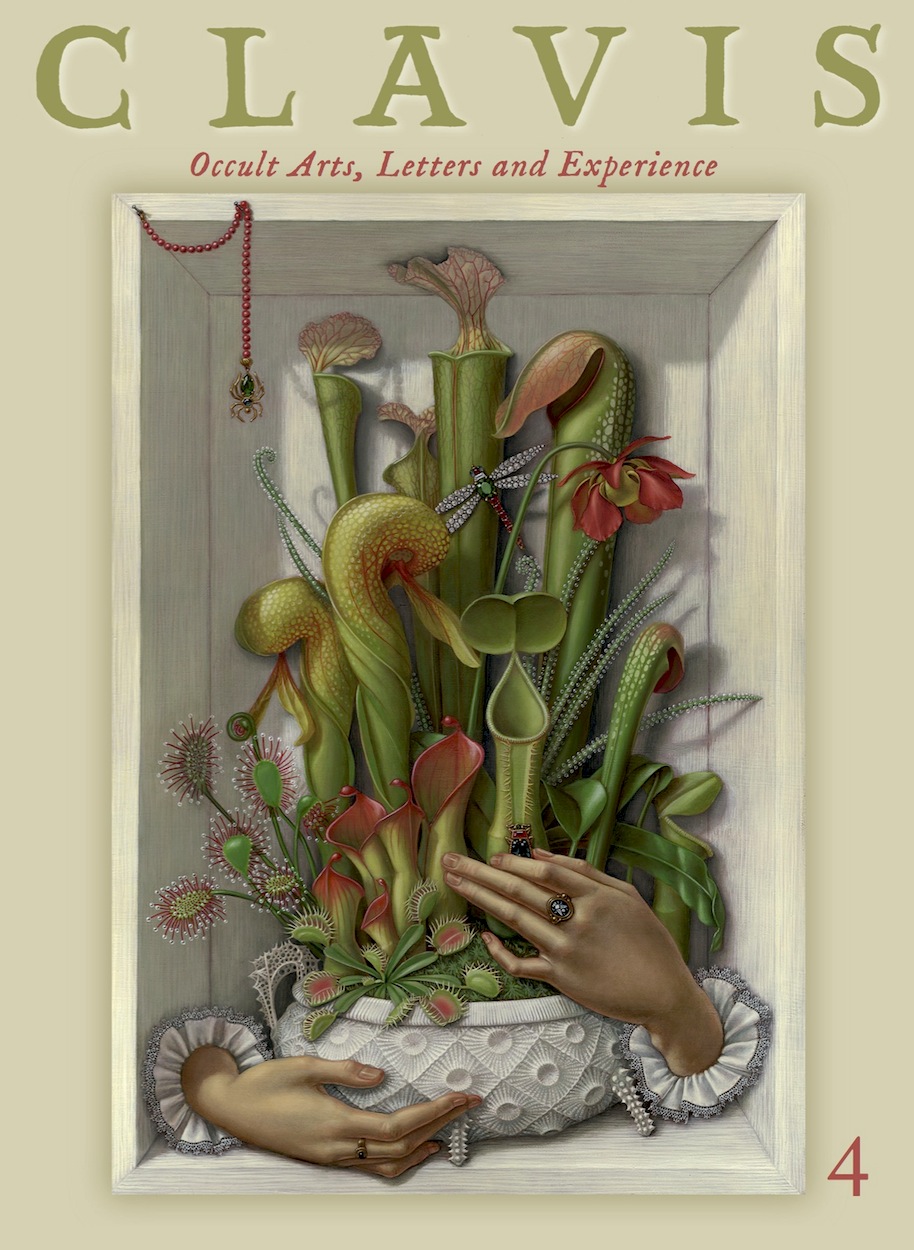 EVENT: Facebook link
Launch of CLAVIS Journal Volume 4: The Green Key

DATE: Sunday 20 November 3:00pm
LOCATION: Google Maps link
Ouroboros Press Gallery
312 South Washington Street
Seattle, Washington 98144
Celebrate the release of CLAVIS Journal Volume 4 at Ouroboros Press Gallery. The Green Key is the central arcanum of the fourth volume of our journal, contemplating the intersection of the plant world with the occult arts. At 112 pages, it features art fromMadeline VonFoerster, Marzena Ablewska, Robert Stephen Connett, Johnny Decker Miller, Santiago Caruso, Andrzej Masianis, Janelle McKain, Tom Allen, John Kleckner and Marlene Seven Bremner.
Articles in The Green Key include an analysis of Picatrix incense formulae by Catamara Rosarium, 'Polyphasic Consciousness', by Lee Morgan, Daniel A. Schulke's 'The Spirit Meadow', Dale Pendell's alchemical paean 'Love Alchemy and Demon Work,' Harold Roth's article 'Curating the Magical Garden,' 'The Fairy Springs' by Radomir Ristic, 'Old Crone Tree of the Dark Edges' by Corinne Boyer, a new translation of a Norwegian conjuration of the Devil by Fredrik Eytzinger, 'A Casket of Green Poyson, Newly Open'd' by John Maplet, and a previously unpublished alchemical treatise by Ibn Umail, translated with commentary by Darius Klein.
Copies of The Green Key and the first three volumes of CLAVIS Journal, as well as select books from Ouroboros Press and Three Hands Press will also be will be available for purchase. Original and editioned artworks by Clavis Journal artists Marlene Seven Bremner, Joseph Uccello and Benjamin Vierling will be on display.
Clavis Journal Co-Editor William Kiesel will give opening remarks at 3:15pm. Book signing by Bremner, Kiesel and Uccello will be accompanied by light refreshments.